Discover our versatile spectrum of effortlessly elegant footwear including the iconic Triple Stitch Sneaker, reimagined in breathable canvas, and soft suede Valencia Espadrillas with a natural jute midsole. Perfect for relaxed days spent in the sunshine, these elevated slip-ons promise to be the most stylish and comfortable way to complete your summer wardrobe.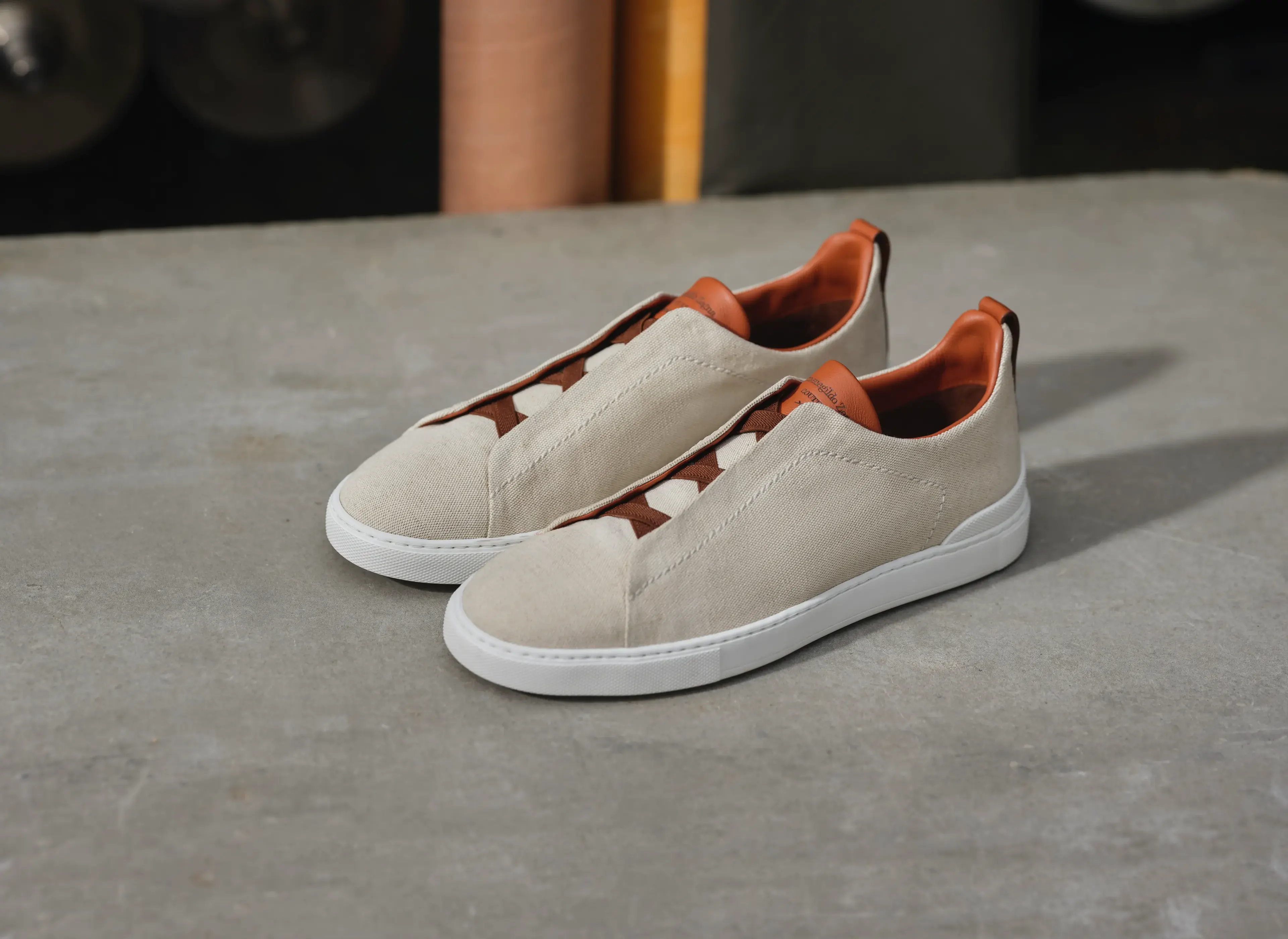 Now in Canvas
The Triple Stitch Sneaker
The iconic Triple Stitch Sneaker has been reimagined in lightweight and breathable canvas for the new season. A step up in comfort, this contemporary shoe is now even more effortless and adaptable than ever before. Choose from a versatile range of colours for an elegant finishing touch to almost any casual or tailored outfit this season.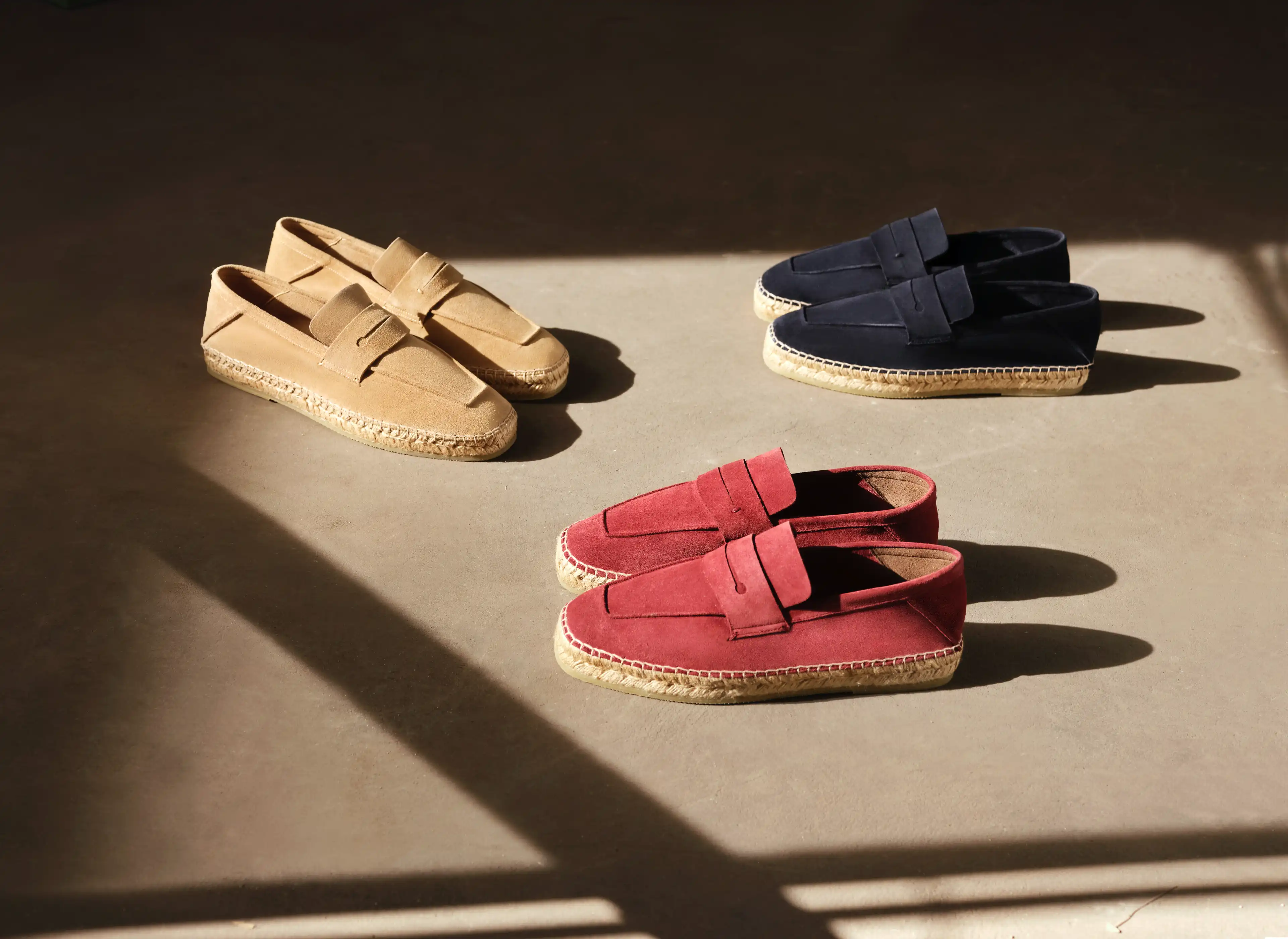 Made in Soft Suede
Valencia Espadrillas
Embrace the relaxed attitude of summer in Valencia Espadrillas. Made from soft suede with a natural jute midsole, this luxuriously comfortable shoe is a symbol of Zegna's fine craftsmanship. The lightweight slip-on showcases Zegna's signature l'Asola strap inspired by our hand-stitched buttonhole and tailoring heritage.