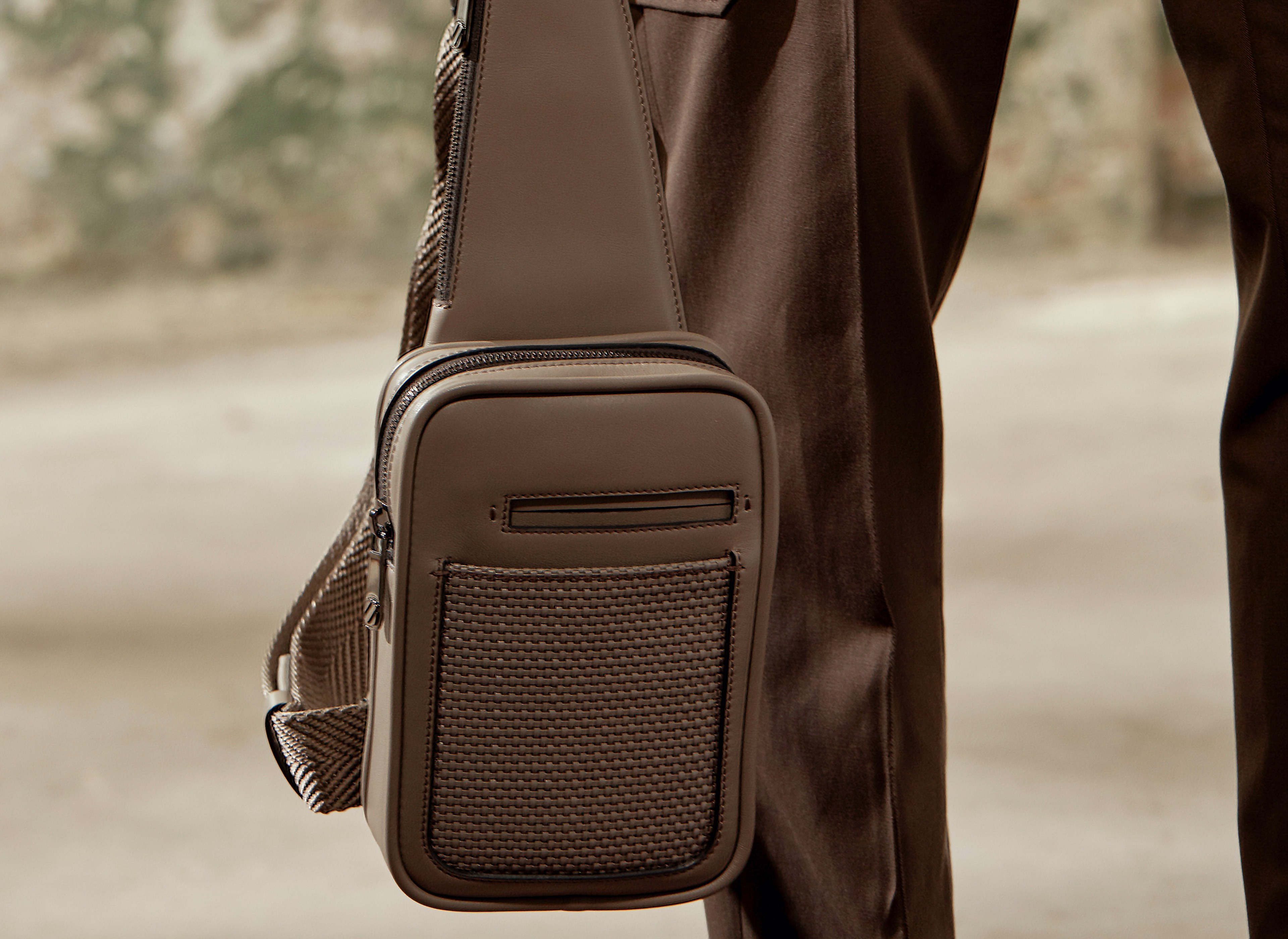 The Insta-Pack Bag
A New Icon
Introducing our newest icon, the Insta-Pack. Defined by its hybrid functionality, Artistic Director Alessandro Sartori envisioned the modern crossbody bag silhouette for men to carry their belongings in elevated style.
The Insta-Pack represents an effortless way to wear bags strapped across the chest for hands-free convenience. Available in a rich selection of calfskin leather, the compact design is equipped with a quick zip pocket on the strap to make it easy to store small items.
Debuted at the Ermenegildo Zegna XXX Winter 2020 Fashion Show, our newest brand icon draws inspiration from vintage camera holders and a photographer's utilitarian attitude. Showcasing versatility and timeless craftmanship, the Insta-Pack has become an instant modern icon.
The Insta-Pack
Inspired By Photographers