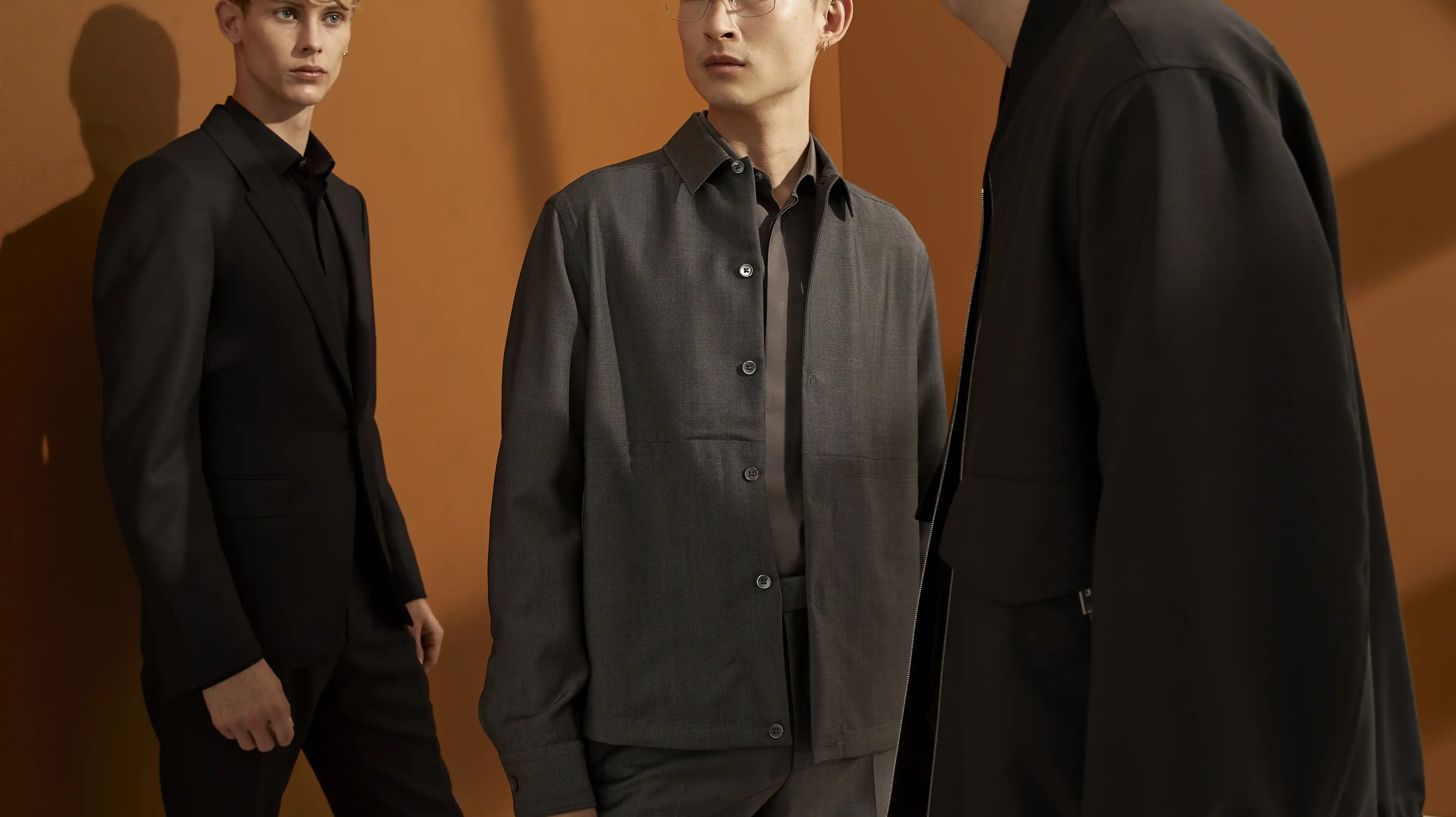 Monochromatic Style
Modern Tailoring
Modern Tailoring presents a new expression of men's style. From work to the weekend, the multifaceted look is versatile enough to wear almost anywhere. Defined by an elongated fit and monochromatic silhouette, the wardobe features Achillfarm #UseTheExisting™ fabrics sustainably made from recovered materials.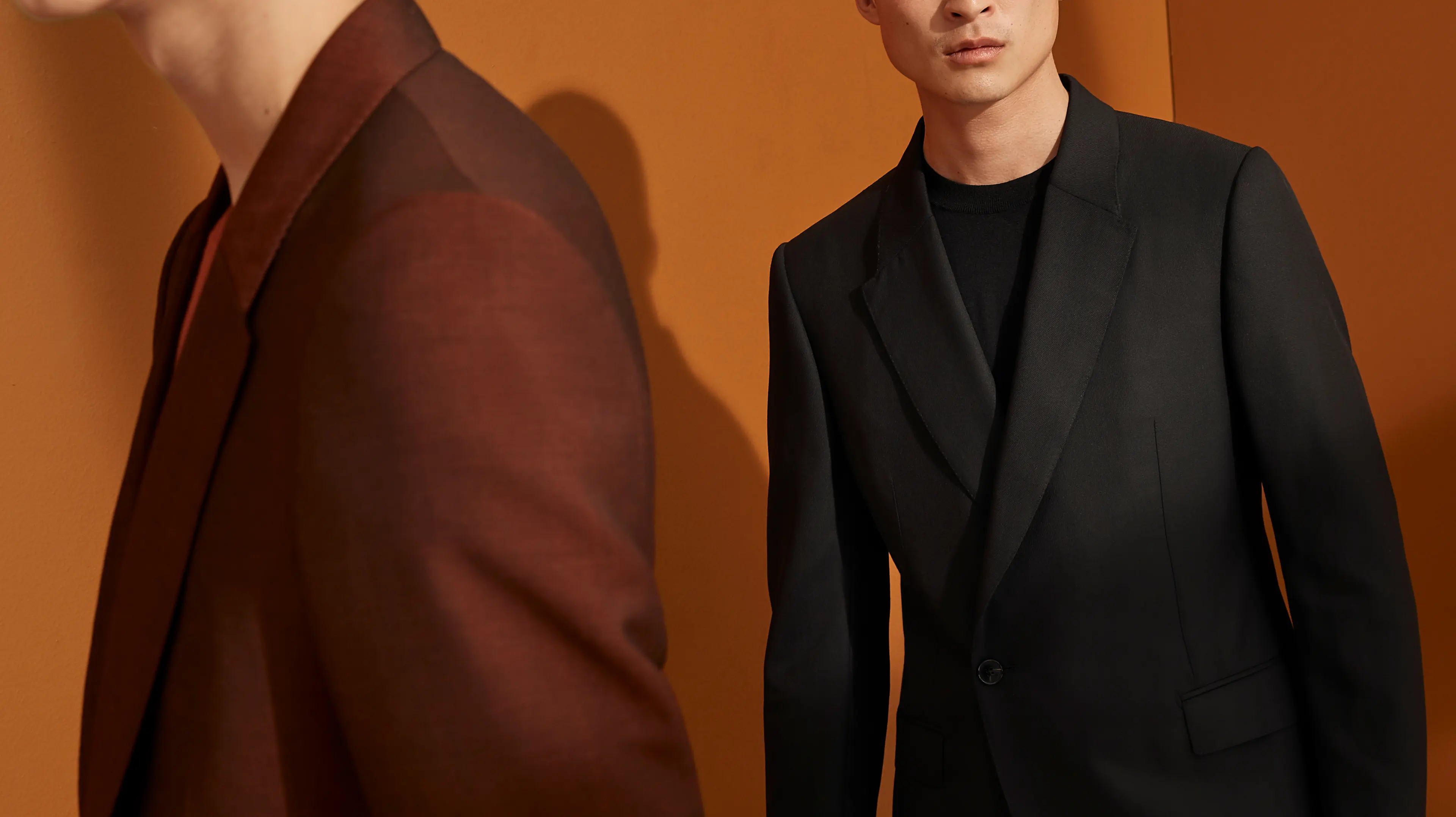 Showcasing Achillfarm #UseTheExisting™ fabrics
Monochromatic Style
Artistic Director Alessandro Sartori envisions Modern Tailoring as a dynamic wardrobe extending beyond refined suiting.  A selection of sleek blazers are presented alongside more relaxed options, such as the iconic Overshirt and Chore Jacket made for every day. Complete the look with a selection of lightweight knits and the new Tiago leather high-top sneaker for a contemporary statement.