You are invited to customise a complete Made to Measure wardrobe showcasing icons from the Luxury Leisurewear collection. Our modern selection of elevated essentials includes the dynamic Triple Stitch™ Sneaker, the 5 Pocket Pant and the Overshirt, amongst other multifunctional jackets. This season, custom clothing is also available in our new Oasi Cashmere for elevated softness and comfort. Evolving beyond classic tailoring, Made to Measure is transformed to celebrate a new vision of personalised style.
Multifunctional Jackets
Discover our selection of multifunctional jackets, featuring the modern Chore Jacket and Overshirt, representing a new form of relaxed tailoring and a centrepiece of the Made to Measure wardrobe. Tailored in a relaxed fit, these remarkably adaptable layers are available in a selection of soft fabrics from cashmere to cotton. Pairing well with monochromatic knitwear and other contemporary outfits, these versatile jackets transcend dress codes to seamlessly transition from indoor to outdoor, work to leisure time, and everything in between.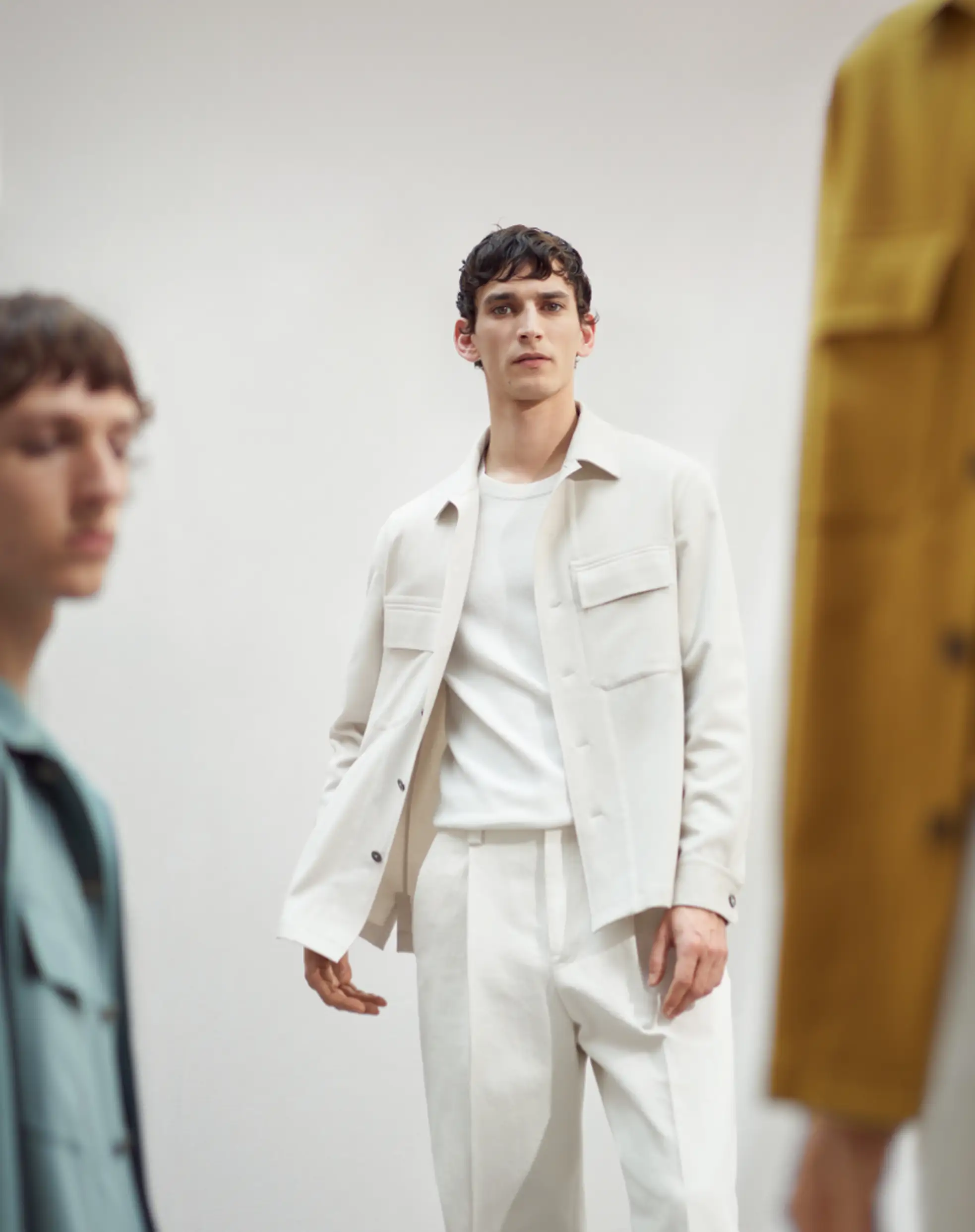 The Iconic Triple Stitch™ Sneaker
Take the next step forward in effortless style with the iconic Triple Stitch™ Sneaker, now totally customisable through our exclusive Made to Order service. Choose from an elevated selection colours and materials, including soft suede, deerskin, smooth calfskin, kangaroo and alligator. With the option of monogrammed lettering, the iconic shoe is sure to become a part of your signature style made for anytime, anyplace, anywhere.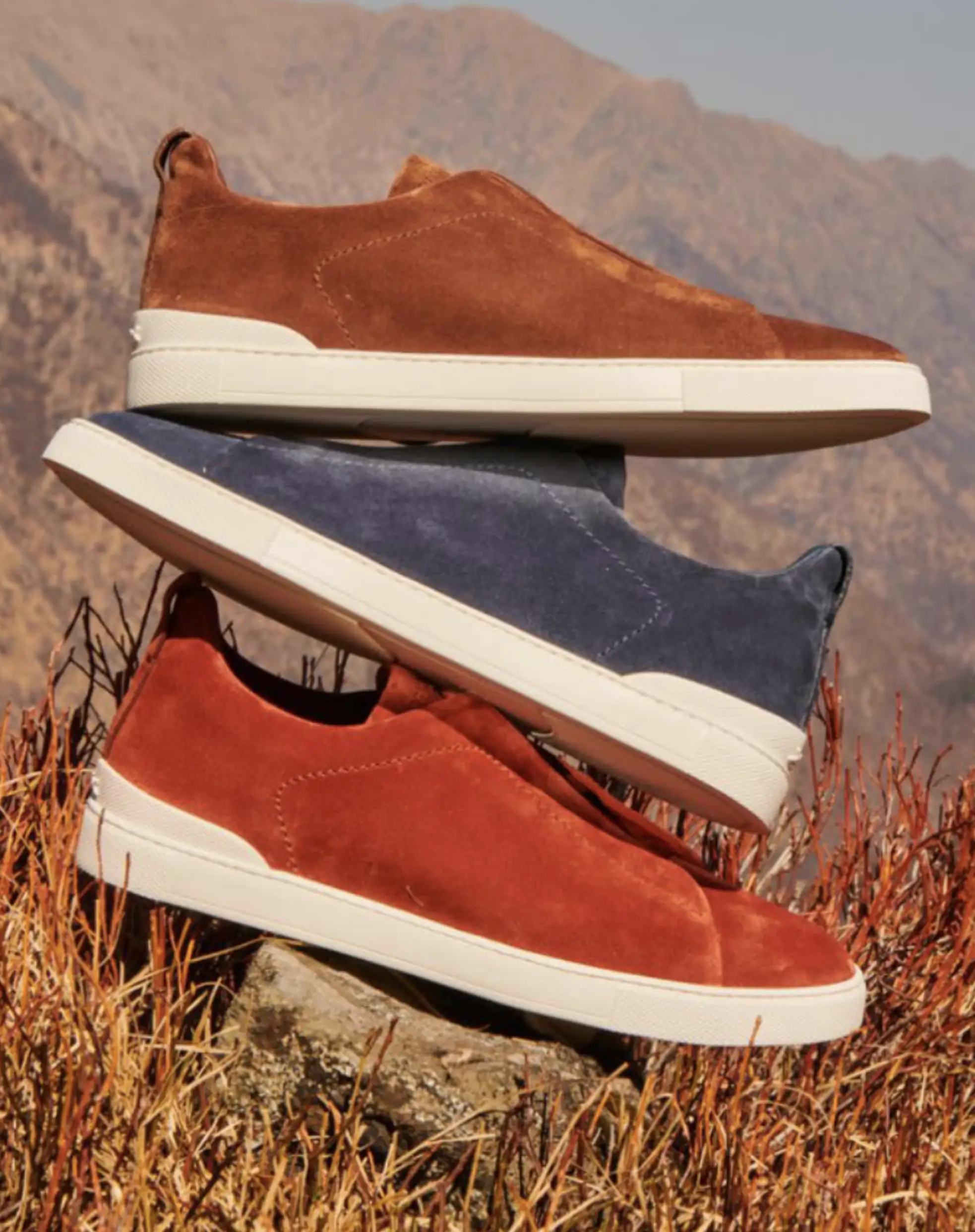 Oasi Cashmere
Now you can personalise a Made to Measure wardrobe in Oasi Cashmere of uncompromising comfort and softness. This new fabrication honours the legacy of our founder who built the first Zegna wool mill in Oasi Zegna, following the mindset of an entirely vertically integrated textile production system to ensure our commitment to quality and innovation. Oasi Cashmere yarn can be applied to a dynamic selection of knitwear, tailoring and outerwear.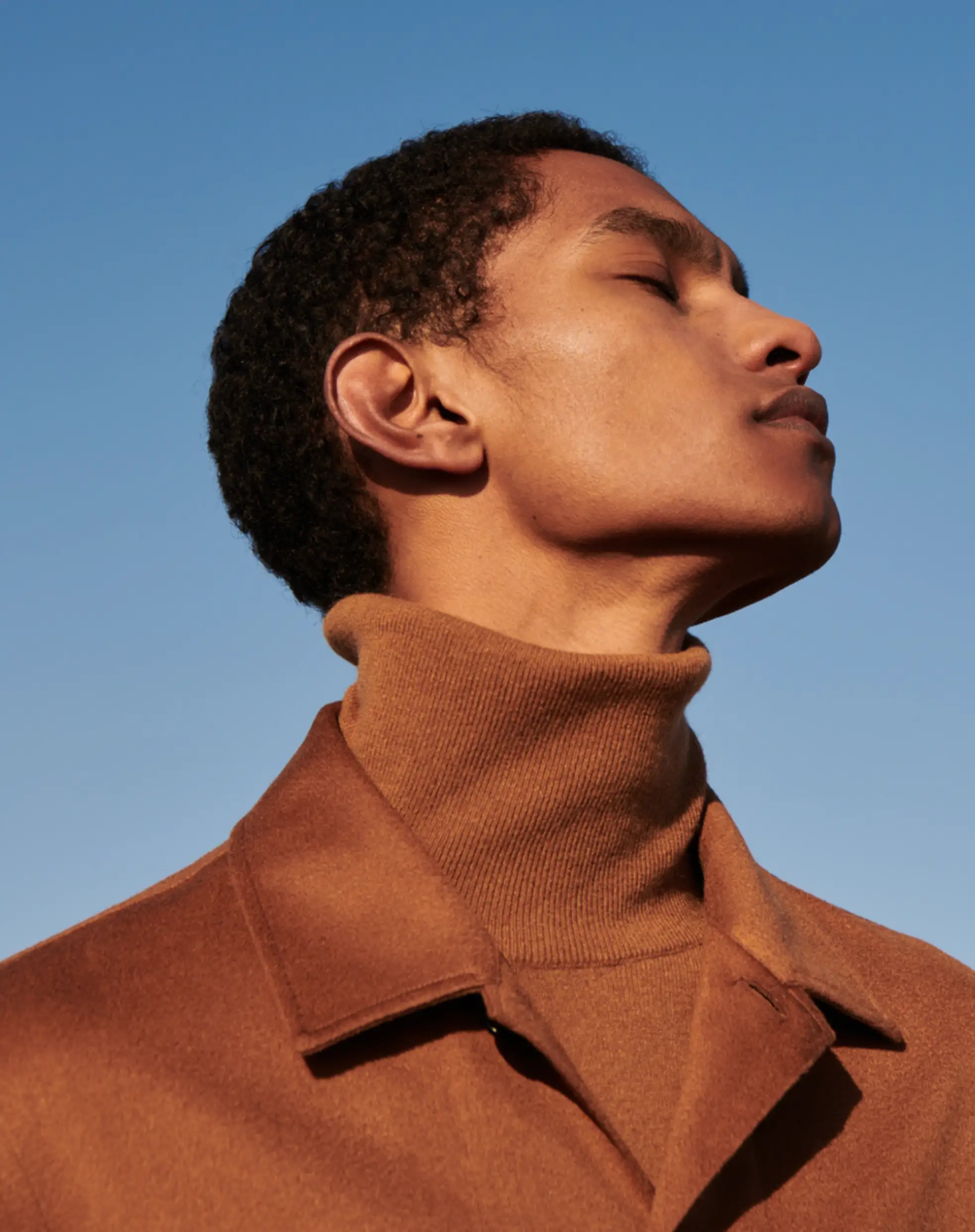 Your Most Versatile Pant Ever
More casual than dress trousers. More elegant than classic denim. Our 5 Pocket Pant represents an exciting update to your everyday wardrobe that can be worn with almost any outfit. This season, the contemporary must-have is available through our Made to Measure service, allowing you to envision the 5 Pocket Pant in your choice of sophisticated colours and materials, including stretch cotton and soft wool flannel. You can also customise many of the design details, including the leather trim, stitching, logo patch and font of your initials.