Textured D-shaped Cufflinks
Info
A final touch of art: these rose gold D-shaped rhodium-plated metal cufflinks are inspired by the Perot museum
Textured D-shaped Cufflinks Has Been Added to Your Wishlist
Textured D-shaped Cufflinks Has Been Removed from Your Wishlist
Textured D-shaped Cufflinks Has Been Saved For Later In Your Cart
Textured D-shaped Cufflinks Has Been Removed From Your Saved Items
Info
A final touch of art: these rose gold D-shaped rhodium-plated metal cufflinks are inspired by the Perot museum. The platform features raised and recessed bars for a unique 3D effect, with the signature Ermenegildo Zegna herringbone pattern on the arm.
PRODUCT CODE
Read less
Read more

Rhodium-plated metal

Clean jewelry by soaking in a solution of warm water and dish soap for around 10 minutes (do not soak for longer than 15 minutes). Gently rub away any marks with your fingers, then thoroughly rinse the item in clean, lukewarm water to remove residue.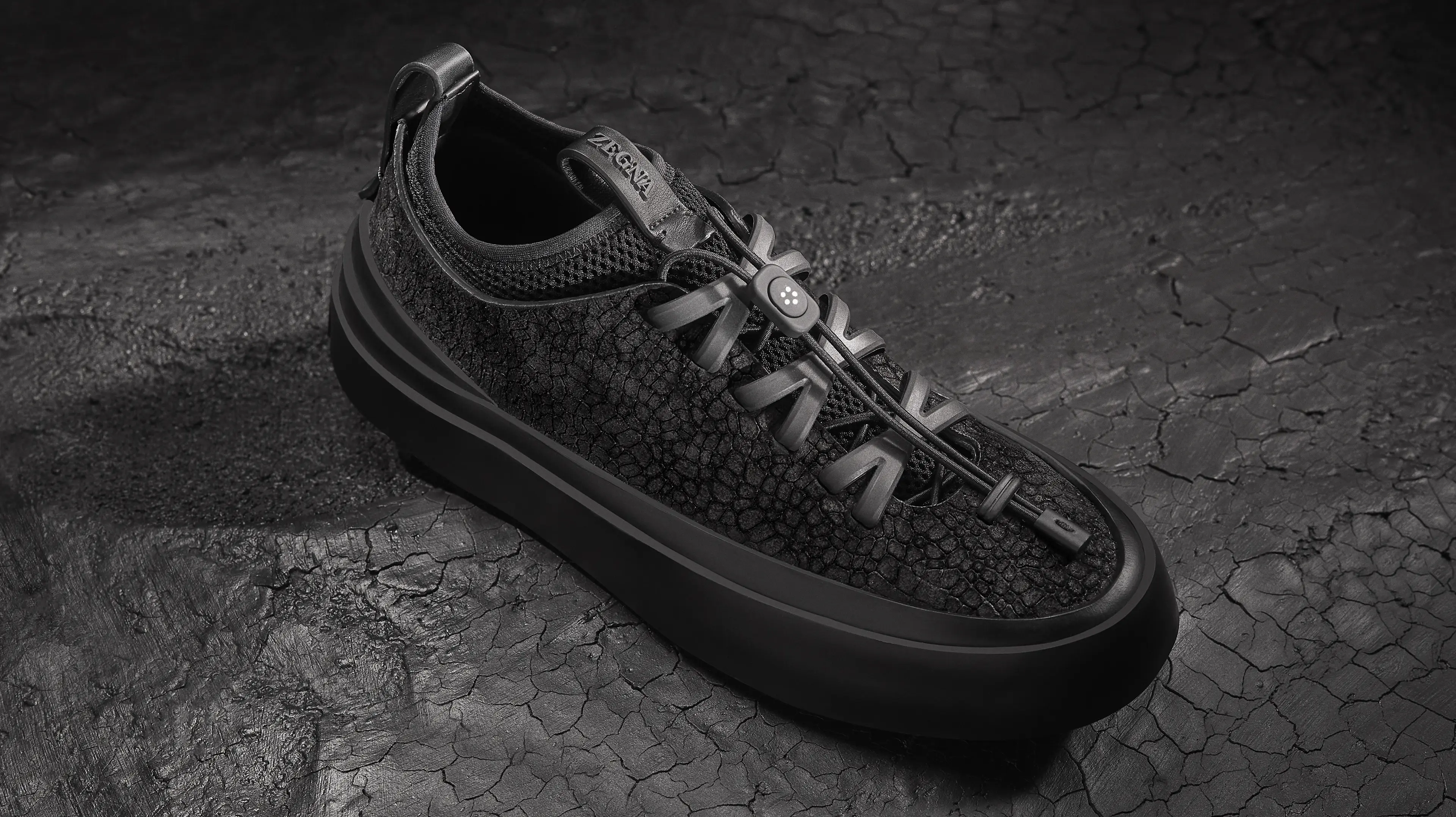 Refresh your new season style with our elevated sneakers. Expect standout styles refreshed in luxurious leathers, sporty silhouettes and technical materials engineered for life on the move.
Explore