Ermenegildo Zegna
PELLETESSUTA™ Black Business Bag
Info
PELLETESSUTA™ represents Zegna's legacy of fine tailoring.
Read More
PELLETESSUTA™ Black Business Bag Has Been Added to Your Wishlist
PELLETESSUTA™ Black Business Bag Has Been Removed from Your Wishlist
PELLETESSUTA™ Black Business Bag Has Been Saved For Later In Your Cart
PELLETESSUTA™ Black Business Bag Has Been Removed From Your Saved Items
Info
PELLETESSUTA™ is the result of the deep desire to translate Ermenegildo Zegna's legacy of fine tailoring into a line of leather accessories. The black PELLETESSUTA™ business bag's signature, woven leather material enhances the sleek lines of the design, while smooth leather handles complete the look.

This fabric is available for customization. Discover more in our stores with our Made to Measure specialists.
PRODUCT CODE
Read less
Read more
FIT AND PRODUCT DETAILS

• Zip closure
• Detachable smooth calfskin crossbody strap
• Smooth calfskin details
• Internal fabric pocket
• Brown Alcantara lining
• 37 cm x 30 cm x 7 cm / 14.5 x 12 x 2.7 in

Lambskin nappa, smooth calfskin

The PELLETESSUTA™ line features an innovative, unique product created and developed exclusively by Ermenegildo Zegna. Extremely thin nappa leather yarns are masterfully woven on a loom replicating the traditional method of cloth weaving. The result is a premium leather fabric recalling a soft and unique feeling. This exclusive manufacturing process extends the quality of Zegna's textile heritage into the world of leather.

Make sure not to scratch the product.
Protect the product from humidity and avoid exposure to direct heat sources (radiators, car interiors during the summer).
Clean the product with a soft, slightly damp cloth. Do not use solvents or polish.
Avoid contact with hand creams, hand sanitizers, cosmetics, or perfume.
Avoid storing the product in areas that are hot, very humid, or poorly ventilated.
When not in use, store the product in the bag provided upon purchase.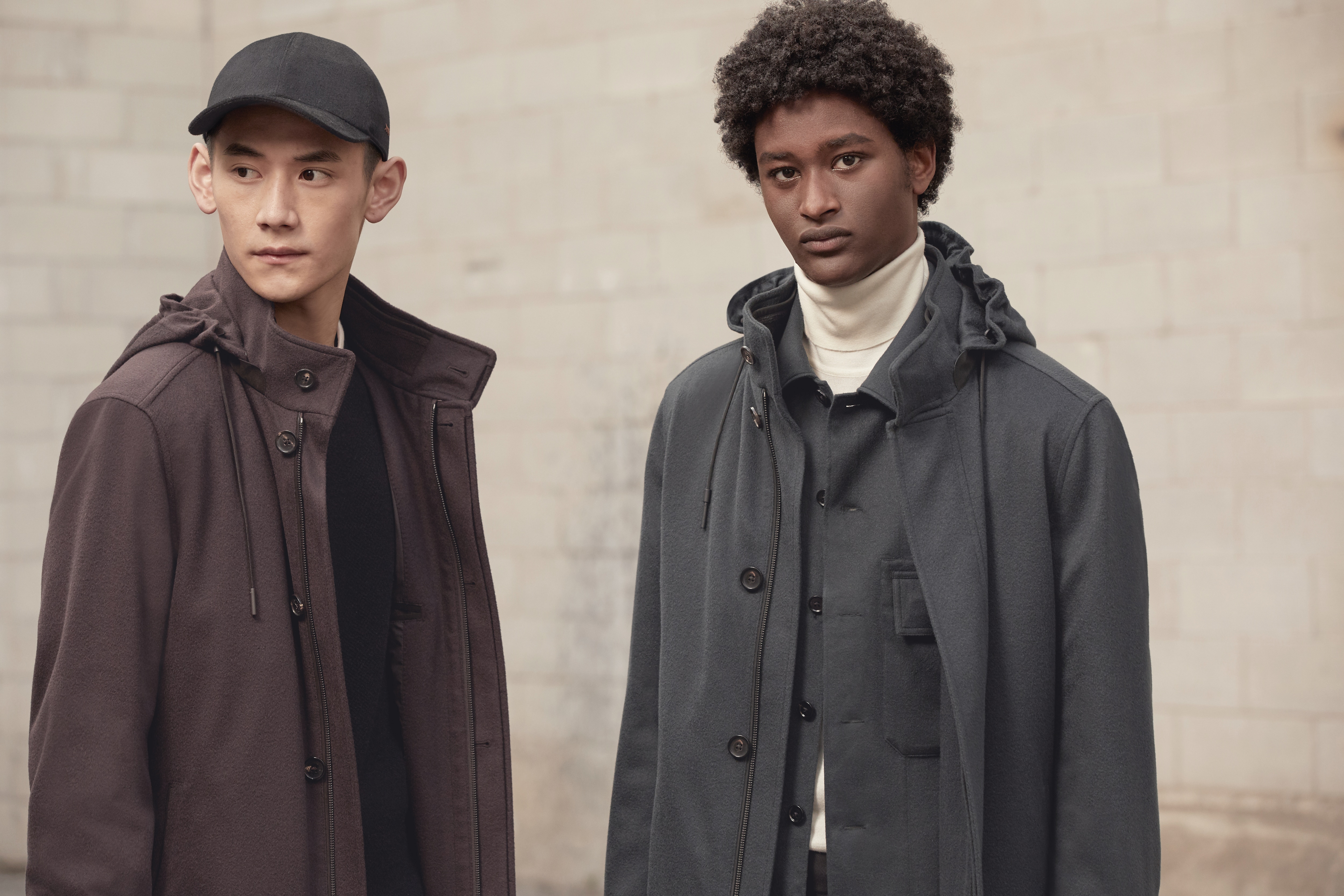 Stay warm and stylish with these effortless outerwear pieces. Now the season's most elegant layers are more comfortable than ever.
Shop Now