Beautiful fabrics must function beautifully. Exclusive to Zegna, TECHMERINO™ enhances the innate characteristics of Merino wool using advanced processes, taking the technical nature of this fine fabric to the next level.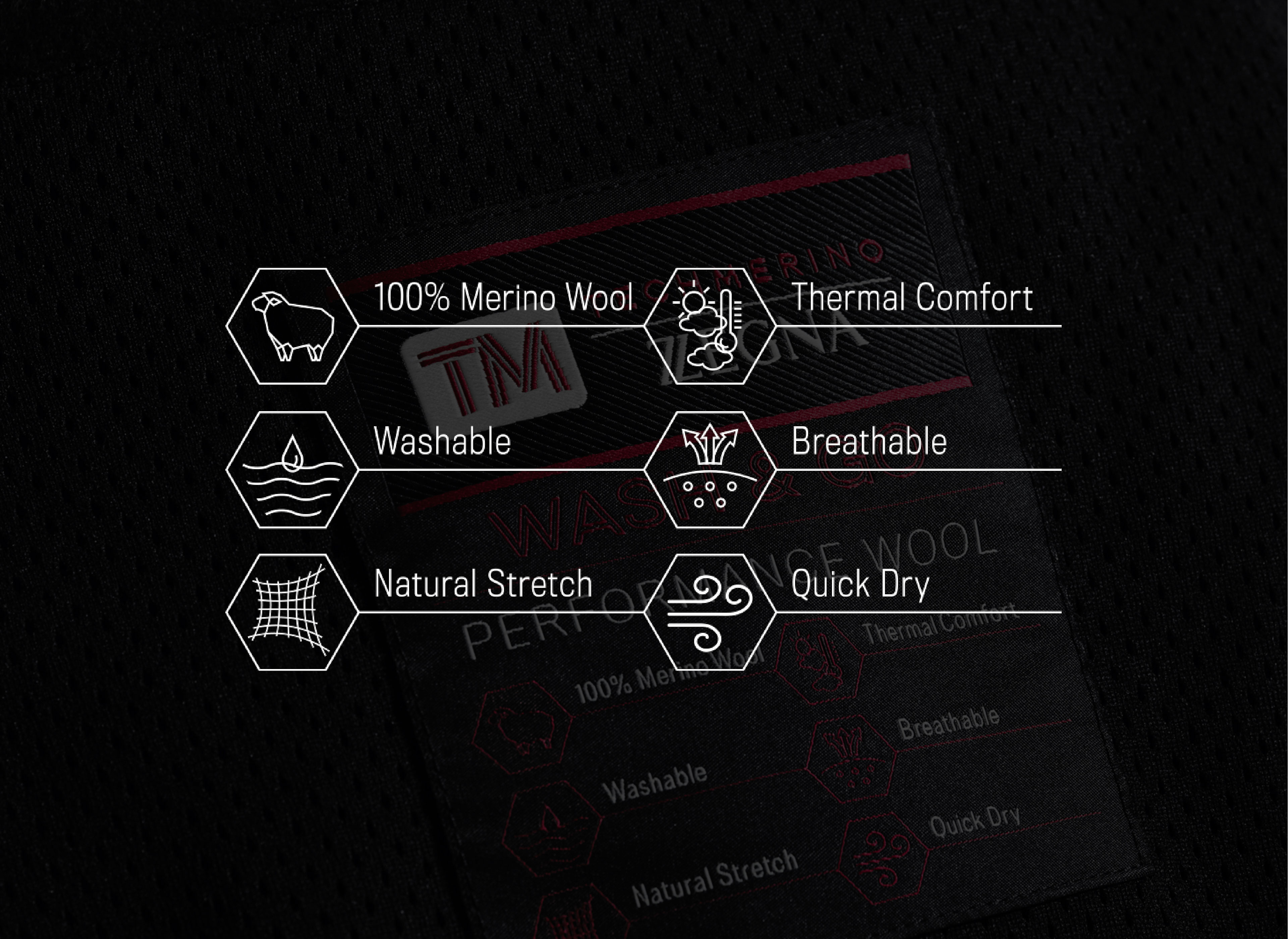 The natural elasticity of TECHMERINO™ adapts to the contours of the wearer's body, whether flying long-haul or during your daily commute. Its excellent temperature regulation adapts to the ambient, helping maintain the perfect temperature in colder climes and under the summer sun. Highly breathable, TECHMERINO™ dries quickly and draws moisture away from the skin to keep you comfortable when running to a meeting or just running.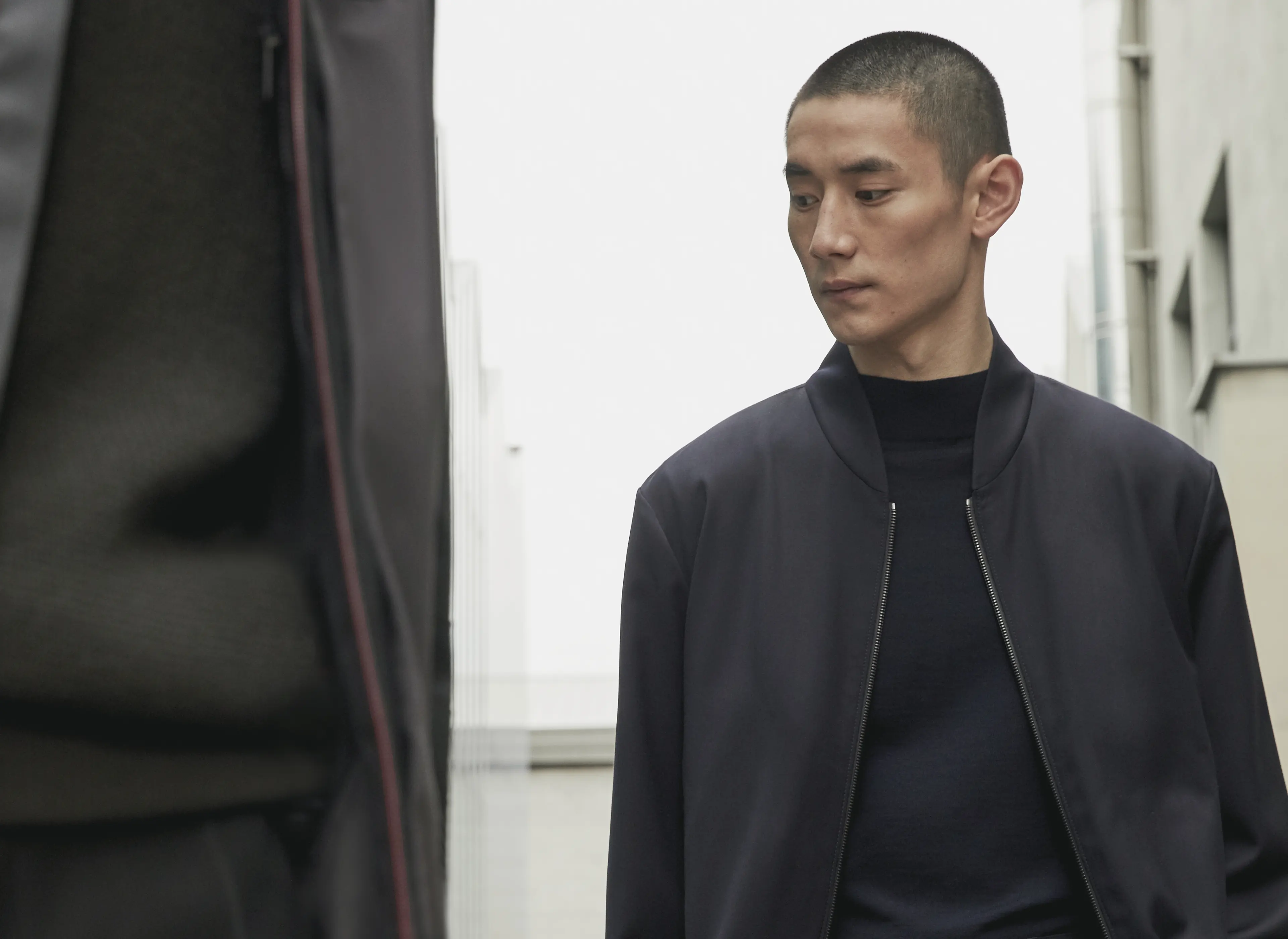 Transitioning across seasons, TECHMERINO™ is part of our continuing commitment to modernise tailoring. This includes WASH&GO, the world's first machine-washable suit, also available as a jacket. Using a specially-designed pouch, the suit can be laundered gently in cold water (max 30°Celsius) and with a delicate wash setting, without compromising the garment's superior comfort and fit. Wash it. Hang it. Wear it. That's it. Natural performance tailored to the needs of modern life.
The TECHMERINO™ collection also includes outerwear, knitwear, shirting, casual tees and even sneakers. Like the WASH&GO suit, the innovative TECHMERINO™ Sock 2.0 is machine washable, further pushing the boundaries of this pure Merino wool. Each season, we will continue extend the characteristics of this impressive textile to new garments and functions. A constant evolution that is truly limitless.