Zegna & Garmin Smartwatch Venu® 2 Plus
Low Stock
The Outdoor Capsule
Info
Zegna partners with Garmin to present the Venu® 2 Plus Smartwatch, a technologically advanced complement to luxury menswear.
Zegna & Garmin Smartwatch Venu® 2 Plus Has Been Added to Your Wishlist
Zegna & Garmin Smartwatch Venu® 2 Plus Has Been Removed from Your Wishlist
Zegna & Garmin Smartwatch Venu® 2 Plus Has Been Saved For Later In Your Cart
Zegna & Garmin Smartwatch Venu® 2 Plus Has Been Removed From Your Saved Items
Info
The Venu® 2 Plus Smartwatch offers indispensable touchscreen capabilities, including enhanced wellness features and 25 integrated fitness apps. Connect your watch to your smartphone to receive calls, play your favorite songs, and make contactless payments. The watch is equipped with GPS and syncs with your phone's voice assistant for a truly seamless experience. The wristband's free loop is signed off with Zegna's black and vicuna 232 Road Brand Mark on one side, and the logo on the reverse.
PRODUCT CODE
Read less
Read more

• Amoled color screen 1.30 in / 33 mm diameter / 416 x 416 pixels
• 51 g weight
• Fast charging battery
• Waterproof to 5 ATM
• Case and quick-release strap
• Voice assistant
• Health Snapshot™ feature
• Body Battery™ energy monitoring
• Pulse OX sensor
• Comes with charging/data cable
• Available in Japanese

Lens: Corning® Gorilla® Glass
Covering: Fiber-reinforced polymers with stainless steel backing
Bezel: Stainless steel
Watchband: Silicon

Clean the watch using a cloth soaked in a mild detergent solution. Wipe it dry. After cleaning, allow the watch to dry completely.

Defective product guarantee is 24 months. Replacing/fixing depends on the damage and shall be confirmed at Zegna store. Should your product suffer damage after the guarantee period of 2 years, we will make a plan for the repairs together.
CONNECTION FUNCTIONS
CALL FROM YOUR WRIST
Receive and make calls directly from your wrist thanks to the speaker with built-in microphone. Must be connected to a compatible smartphone.
VOICE ASSISTANT
Use the voice assistant from your smartphone (Siri, Google Assistant or Bixby) to reply to your text messages, ask questions and control your compatible smart home devices.
AMOLED DISPLAY
Crystal-clear, bright color display.
SAFETY AND TRACKING FUNCTIONS
Share your position live with pre-selected contacts when your watch is paired to a compatible smartphone. You can also set up an emergency contact that your smart watch can call when needed.
SMART NOTIFICATION
Never miss a call, text or social media push notification. Get alerts directly on your wrist when the watch is paired to your compatible Android™ or Apple® smartphone.
MUSIC
Download up to 650 songs onto your watch, including Spotify®, Amazon Music or Deezer playlists (premium subscription may be required) and connect to wireless headphones (not included) for phone-free listening.
GARMIN PAY™
Leave your cash and cards at home thanks to the contactless Garmin Pay system.
BATTERY LIFE AND RAPID RECHARGING
Monitor your health wherever you go, thanks to the battery that lasts up to 9 days in smartwatch mode and 8 hours with GPS and music on. Rapid recharging saves time, while battery life can be extended thanks to the energy saving mode.
SPORTS FUNCTIONS
BUILT-IN APPS
Switch up your workout to make staying in shape a breeze. Choose between walking, running, cycling, cardio, Pilates and 20 other sports.
FITNESS AGE
Link your data: enter your biological age, weekly physical activity, resting heart rate and BMI to estimate if your body is younger or older than your actual age. You'll also get insights on how to lower your fitness age.
HIIT WORKOUT
Use this activity profile with several timers to record your HIIT workouts, including AMRAP, EMOM, Tabata and custom workouts. Plus, you can set the number of rounds, the work/rest intervals and more.
STRENGTH WORKOUT
This profile shows which muscle groups you worked during your training session.
ANIMATED CLIPS
Your coach on your wrist: try the workouts pre-loaded on the watch that show how to complete the exercises using video clips.
WELLNESS FUNCTIONS
WELLNESS MONITORING
Get to know your body better thanks to the health monitoring functions, such as Health Snapshot, Body Battery™, sleep score, fitness age stress and more.
SLEEP SCORE
Get scores on the quality of your sleep and insights on how to improve it; track the various phases of sleep and even heart rate, stress, blood oxygen and breathing.
HEALTH SNAPSHOT™
Record a 2-minute session to receive a report on your wellness data, including heart rate, heart rate variations, Pulse Ox (blood oxygen), breathing and stress. The statistics generated are made available for sharing on the Garmin Connect™ app on your compatible smartphone.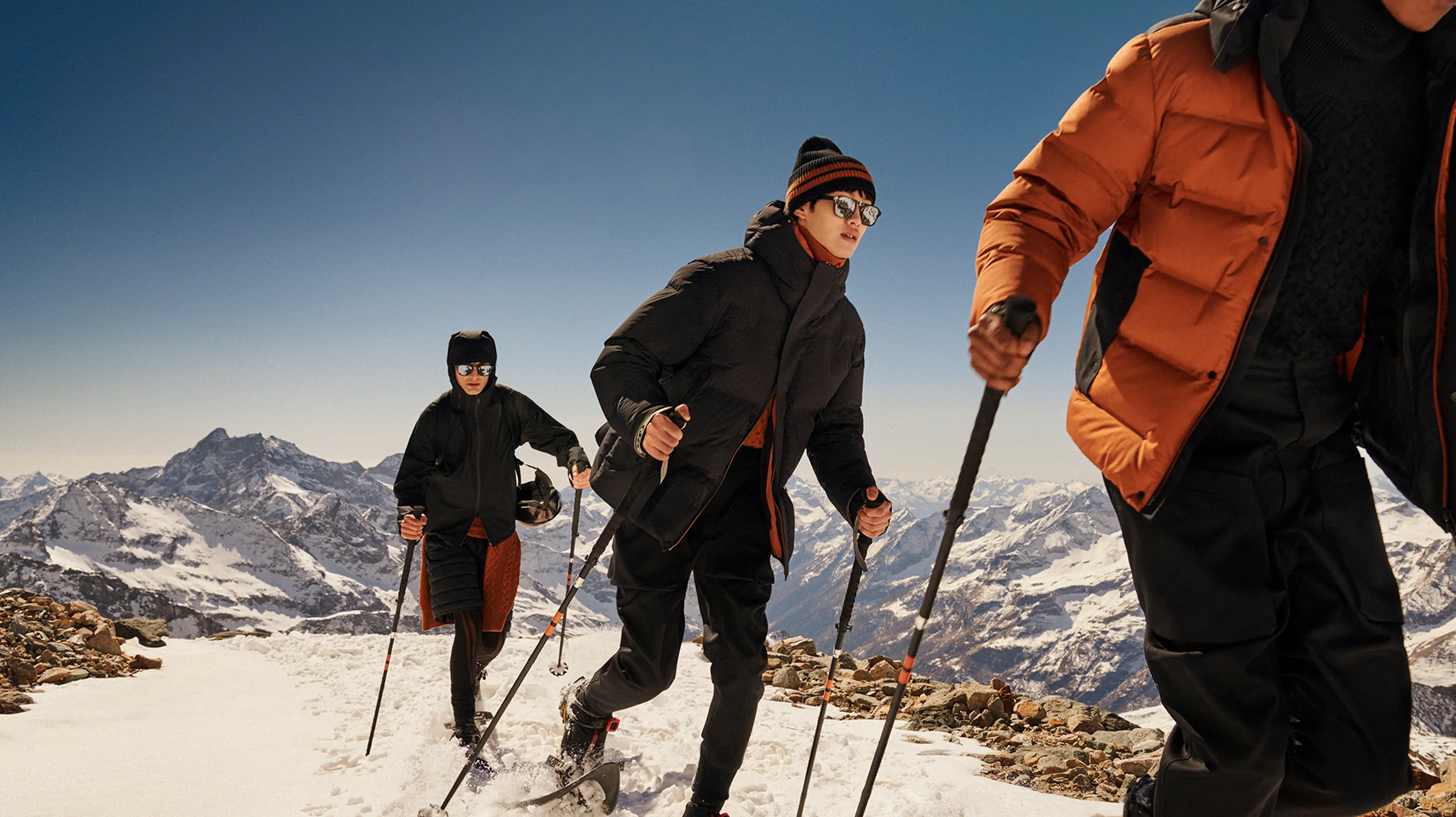 Go beyond boundaries and carve your own path forward through unchartered territories. Embrace your inner spirit of adventure with the new Outdoor Capsule engineered for trailblazers to rediscover the wild and reconnect with nature.
Explore